WEST TEAYS REALTY
Phone: 304-757-9687
Serving You Since 1985!
Centrally Located and Locally Owned!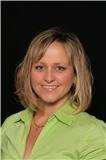 Welcome...
Welcome to West Teays Realty. Whether you are buying or selling a home, selecting a real estate sales professional is one of the most important decisions you will make during the process. West Teays Realty is dedicated to helping you with our friendly and supportive staff. Our Professionals have many years of experience in the sale and purchasing of new and existing residential and commercial properties. We are confident your experience with us will be easy and enjoyable.

West Teays Realty presently has a staff of professionally trained performance-oriented individuals with numerous years of combined Real Estate and personal experience serving Kanawha, Putnam, Cabell, Wayne and Lincoln counties. All of our associates are full-time agents and have completed rigorous, professional training,as well as our own company's daily emphasis on continual education. By being abreast of all the latest market trends and financing, our staff is better equipped to advise and consult their customers and clients.

The office hours are Monday through Friday, 9:00 a.m. to 5:00 p.m. However, telephones are answered 24 hours a day to meet any Real Estate needs you may have. You can reach our office by calling (304) 757-9687 or 1-888-833-8360.
Check us out on Facebook for real estate tips and information!